5 Reasons We Love Chilean Singer/Songwriter Mon Laferte
Chilean singer/songwriter Mon Laferte (Courtesy photo)
"http://lol-la.com/wp-content/uploads/2019/07/JoseLuisRodriguez_728x90.jpg">
"http://lol-la.com/wp-content/uploads/2019/05/MTH-190039-Feel-The-Fame-Remarketing-Banner-728X90.jpg">
"http://lol-la.com/wp-content/uploads/2019/04/7.png" alt="disney on ice banner">
http://lol-la.com/wp-content/uploads/2019/07/Yachtley_Crew-728x90.jpg">
"http://lol-la.com/wp-content/uploads/2019/07/HB19_DIGITAL_HERBIEHANCOCK_PROMO_728x90.jpg">
"http://lol-la.com/wp-content/uploads/2019/07/Living-Out-Loud-LA-for-Air-Supply-728x90.jpg">
To fans with an international taste in music, Mon Laferte is a full-fledged star. Her first album was released more than 15 years ago, an since then, she's been one of the most beloved songstresses in Spanish music. Stateside, however, the native of Chile is gaining more and more fans, a sign that her star is always on the rise.
Just recently, Mon Laferte announced her latest U.S. tour, which is scheduled to feature several stops in the greater Los Angeles area, including August 15 at Fox Performing Arts Center, August 16 at the Hollywood Palladium, and August 18 at House of Blues Anaheim.
There are many things to love about her, but here are the top five reasons we love Mon Laferte.
Her Unique Voice
There is an effortless nature to her voice that perfectly compliments the style of music she sings. Whether it's her own songs, a cover or a collaboration on another artist's song, her unique voice always makes a song better.
Her Lyrics
In terms of writing, Mon Laferte cannot be pigeonholed. Although many of her songs have to do with love in one way or another, some of those songs can be heartfelt and emotional, while others can be upbeat, with a glass-half-full approach, such as the ska-inspired "El Diablo." Whatever your mood is, there's a Mon Laferte song to match your mood.
Her Style
Although Mon Laferte was born in Chile, it seems as if she belongs to all of Latin America. Her style, in terms of sound and music, seems to have no motherland. She takes a little from her native Chile, a little from the Mexico that elevated her early fame, and sprinkles from everywhere else. Perhaps this was what endeared her to fans at this year's Coachella (which she pointed out after the brilliant performance as a longtime career goal).
Her Collaborations
Where to even begin. Her appearance on Los Autenticos Decadentes' MTV Unplugged album for "Amor" was so perfect and seamless, you'd think they should start their own band. The same could be said for "Palmar" with Caloncho and "Asilo" with Jorge Drexler. But perhaps my favorite collab is on La Santa Cecilia's cover of Cafe Tacuba's "Ingrata." Pure brilliance.
Her Singles
Nowhere is Mon Laferte's global popularity more evident than searching her popularity on streaming platforms. Her top three singles—"Amarrame," "Tu Falta De Querer" and "Mi Buen Amor"—have nearly a combined 300 million stream on Spotify alone. That's far above the average of the Coachella first-timer. In a year or two, look for her singles, as well as the rest of her repertoire, to get a second life in the United States.
Video Slider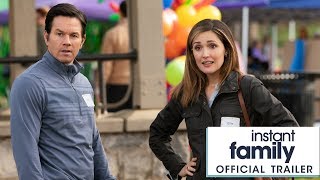 Win a Blu-ray + DVD + Digital Copy of Instant Family
Everyone everywhere can now enjoy Instant Family on Digital and on Blu-ray™ Combo Pack, and DVD on March 5 from Paramount Home Media Distribution. For a chance to enter to win at random, please email us at
[email protected]
with "Instant Family\" in the subject line and let us know why you\'d like to win a copy. This contest ends March 25, 2019.
"http://lol-la.com/wp-content/uploads/2019/05/MTH-190039-Feel-The-Fame-Remarketing-Banner-728X90.jpg">
"http://lol-la.com/wp-content/uploads/2019/04/7.png" alt="disney on ice banner">
"http://lol-la.com/wp-content/uploads/2019/07/HB19_DIGITAL_HERBIEHANCOCK_PROMO_728x90.jpg">
"http://lol-la.com/wp-content/uploads/2019/07/JoseLuisRodriguez_728x90.jpg">
"http://lol-la.com/wp-content/uploads/2019/07/Living-Out-Loud-LA-for-Air-Supply-728x90.jpg">
http://lol-la.com/wp-content/uploads/2019/07/Yachtley_Crew-728x90.jpg">