5 Reasons to See Juanes Live on Sunday, May 19 at FivePoint Amphitheatre in Irvine
Colombian singer/songwriter Juanes (Courtesy photo)
"http://lol-la.com/wp-content/uploads/2019/04/7.png" alt="disney on ice banner">
"http://lol-la.com/wp-content/uploads/2019/07/HB19_DIGITAL_HERBIEHANCOCK_PROMO_728x90.jpg">
"http://lol-la.com/wp-content/uploads/2019/05/MTH-190039-Feel-The-Fame-Remarketing-Banner-728X90.jpg">
"http://lol-la.com/wp-content/uploads/2019/07/Living-Out-Loud-LA-for-Air-Supply-728x90.jpg">
"http://lol-la.com/wp-content/uploads/2019/07/JoseLuisRodriguez_728x90.jpg">
Latin Music's worldwide rock & pop ambassador, and all-time leading Latin Grammy winner, Juanes, is returning to Southern California (where his storied solo career began), to launch a limited engagement West Coast tour with a very special May 19th performance at Five Point Amphitheatre in Irvine, Calif.
Unquestionably at the top-of-his game fresh off appearances at Lollapalooza and Vive Latino that were widely hailed as landmark career moments, Juanes will treat Orange County fans to hours of his globally recognized hits – such as "La Camisa Negra" and "A Dios Le Pido", alongside a taste of innovative new folkloric fusions such as "Pa Dentro", and "La Plata".
Here are five reasons why you should see Juanes live on Sunday, May 19, 2019, at FivePoint Amphitheatre.
Classics Plus New Hits
The all-time leading Latin Grammy winner will bring a combination of his biggest career hits and widely-praised new tracks to his first-ever appearance at one of Orange County's favorite concert venues. Expect classics like "Fijate Bien", "A Dios Le Pido", "La Camisa Negra" and "Fotografia", as well as newbies like "La Plata", "Pa Dentro" and perhaps even "Oye Mujer" – a collaboration that Raymix ignited.
Fresh Presentation
The show will see Juanes debut a brand new concert presentation with the production team that also works with Kendrick Lamar, Drake, and Migos, among many others. No need to say more. This makes the upcoming concert a must-see experience!
Date Night Feels
There is no doubt that Juanes is a hot gem of Colombia, but his silent, yet charismatic on-stage demeanor has always been a plus that go-along with his romantic tunes. That said, this much-awaited performance makes for an ideal date night for couples across Southern California. Juanes + his delightful music + romance? Love is definitely expected to be in the air that night! "Gotas De Agua Dulce", "Es Por Ti", "Nada Valgo Sin Tu Amor" and "Me Enamora" could be some highlights.
Venue
Irvine's FivePoint Amphitheatre is a great venue. In case you didn't know, it's an outdoor dandy! Every seat is a great seat and the sound system is legit. The rather-large open-air venue with easy parking serves tacos, Korean BBQ, and hamburgers, among other foods (plus drinks of your choice). All in all, FivePoint Amphitheatre is Orange County's new home for concerts under the stars!
The Marías
Continuing his long-standing tradition to support rising artists he believes in, the Colombian superstar has also invited Southern California's critically-acclaimed bilingual The Marías as an opening act. "The Marías are the psychedelic-soul lovechild of Los Angeles native, Josh Conway and Puerto Rican-bred, Atlanta-raised María. A smooth rendezvous of jazz percussion, hypnotic guitar riffs, smoke-velvet vocals, and nostalgic horn solos, there's something undeniably sensual in the group's dreamlike fusion of jazz, psychedelia, funk, and lounge." I've seen them live, and they're beyond entertaining!
For more information about the show or to purchase tickets, visit LiveNation.com
Video Slider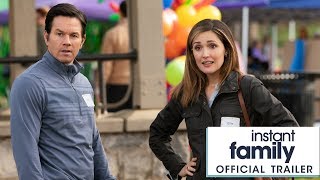 Win a Blu-ray + DVD + Digital Copy of Instant Family
Everyone everywhere can now enjoy Instant Family on Digital and on Blu-ray™ Combo Pack, and DVD on March 5 from Paramount Home Media Distribution. For a chance to enter to win at random, please email us at
[email protected]
with "Instant Family\" in the subject line and let us know why you\'d like to win a copy. This contest ends March 25, 2019.
"http://lol-la.com/wp-content/uploads/2019/07/HB19_DIGITAL_HERBIEHANCOCK_PROMO_728x90.jpg">
"http://lol-la.com/wp-content/uploads/2019/07/JoseLuisRodriguez_728x90.jpg">
"http://lol-la.com/wp-content/uploads/2019/04/7.png" alt="disney on ice banner">
"http://lol-la.com/wp-content/uploads/2019/05/MTH-190039-Feel-The-Fame-Remarketing-Banner-728X90.jpg">
"http://lol-la.com/wp-content/uploads/2019/07/Living-Out-Loud-LA-for-Air-Supply-728x90.jpg">