5 Reasons to Eat and Drink at San Pedro Fish Market & Grille
Enjoy a world famous shrimp tray (shrimp, fajita veggies, and potatoes with garlic bread) from San Pedro Fish Market Grille (Courtesy photo)
"http://lol-la.com/wp-content/uploads/2019/06/1903439-MJTT1-LA-SPA_MX_Kit-422136-300x250-1.jpg">
"http://lol-la.com/wp-content/uploads/2019/07/HB19_DIGITAL_BANNERS_NATALIALAFOURCADE_728x90_NOCTA.jpg">
"http://lol-la.com/wp-content/uploads/2019/05/MTH-190039-Feel-The-Fame-Remarketing-Banner-728X90.jpg">
Can you say fresh seafood? This "all in the family" seafood restaurant is one of LA's top-secret gems! The original location loomed right on the water in San Pedro, but now you get to choose from three locations to indulge in their tasty oceanic fare: Rolling Hills Estates, Harbor City, or Wilmington!
SUPPORT LOCAL FAMILY-RUN BUSINESSES
The San Pedro Fish Market started in a 200 square foot room, run by the owner's 15-year-old son and nephew. Cut to the present, and it is still owned and operated by the same families who started it! Now that's loyalty. Not to mention they must be doing something right, as they expanded to three locations.
THE FRESHEST OF SEAFOOD
Located close to the San Pedro harbor, the San Pedro Fish Grille is a seafood lovers haven! From its world-famous shrimp platter or its whole fried Tilapia platter all the way to ceviche, this place covers the seafood gamut. Even if fish isn't your thing, you will find solace in their loaded potato or even the decadent lobster grilled cheese! Wet your pallet with a thirst quenching Michelada, paired perfectly with an order of popcorn shrimp!
CALLING ALL FOODIES
Uh, have you heard of the famous "Shipwreck Sandwich." It's an INSANELY good, beast of a sandwich! On Garlic bread, with grilled fajita veggies with cheese, roasted potatoes, smothered in clam chowder, layered with crispy calamari, grilled salmon, and topped with their "secret sauce." (And a partridge in a pear tree!) C'mon, it is just daring you to try it!
FOR THE UNIQUE DINING EXPERIENCE
Try something new, that actually is a "classic." Pulling from 60 years of seafood market experience, take your date and do it the way it used to be done! In the sunshine, inhaling that ocean breeze, armed with paper plates, napkins, a bib, and a bucket, for you know it's good eating when it gets messy!
$$THE SPECIALS!
The San Pedro Fish Market offers many ways to save and still experience their delicious offerings. Happy Hour is Monday-Friday from 3-5 p.m. and 8-9 p.m. Seniors get 10% off all day on Monday. Their version of "Taco Twos-day" involves charging just 2$ for a taco, a beer, a margarita, and a churro! Yes, a churro! Genius! Their lunch specials run from 11am-5pm, Monday-Friday, and they even offer a special discount to students Monday-Friday, 11 a.m. – 6 p.m. How can you resist?
Come on down to any of the three San Pedro Fish Market locations and see what all the fuss is about! Located in Wilmington, Harbor City, and Rolling Hills Estates!
For more information, visit http://www.spfishgrille.com
Video Slider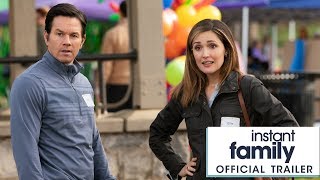 Win a Blu-ray + DVD + Digital Copy of Instant Family
Everyone everywhere can now enjoy Instant Family on Digital and on Blu-ray™ Combo Pack, and DVD on March 5 from Paramount Home Media Distribution. For a chance to enter to win at random, please email us at
[email protected]
with "Instant Family\" in the subject line and let us know why you\'d like to win a copy. This contest ends March 25, 2019.
"http://lol-la.com/wp-content/uploads/2019/05/MTH-190039-Feel-The-Fame-Remarketing-Banner-728X90.jpg">
"http://lol-la.com/wp-content/uploads/2019/07/HB19_DIGITAL_BANNERS_NATALIALAFOURCADE_728x90_NOCTA.jpg">
"http://lol-la.com/wp-content/uploads/2019/06/1903439-MJTT1-LA-SPA_MX_Kit-422136-300x250-1.jpg">