5 Reasons to Buy Gold the Next Time You Upgrade Your Portfolio
5 Reasons to Buy Gold the Next Time You Upgrade Your Portfolio
"http://lol-la.com/wp-content/uploads/2019/07/JoseLuisRodriguez_728x90.jpg">
"http://lol-la.com/wp-content/uploads/2019/04/7.png" alt="disney on ice banner">
"http://lol-la.com/wp-content/uploads/2019/08/HB19_DIGITAL_BANNERS_SEPT13_EARTHWINDFIRE_PROMO_728x90.jpg">
"http://lol-la.com/wp-content/uploads/2019/07/HB19_DIGITAL_HERBIEHANCOCK_PROMO_728x90.jpg">
"http://lol-la.com/wp-content/uploads/2019/05/MTH-190039-Feel-The-Fame-Remarketing-Banner-728X90.jpg">
Making gold part of your portfolio can help you plan and prepare for the future. Nothing is ever a guarantee in financial markets. Continued growth on the stock market can only last so long before something happens. Precious metal bullion, thanks to its high liquidity, is always ready for you to cash in. You don't need to put your plans on hold while you wait for an index to recover. Beyond its ready availability in times of crisis, these are 5 of the top reasons why investors want gold in their portfolios.
#1 You Don't Need to Be an Expert
One of the first pieces of advice you're likely to hear when you start investing in the stock market is "Never try to pick stocks." Choosing which stocks will rise in value and which will fall is not for the retail investor. The people who guide index funds devote their lives to researching companies and market trends to create the effect of following the market, and even they can be wrong.
You don't need to be an expert with gold. Though it can feel intimidating buying an investment product beyond index funds or bonds, gold is a really straightforward, conservative investment. If you don't want to deal with issues like insurance, just get allocated storage from your gold dealer.
#2 Diversifying Your Portfolio
You need something other than stocks and bonds. Stocks are generally regarded as some of the highest-risk assets out there. Given how quickly and how severely stock markets can tumble, there is always a chance that half of your savings could be wiped out in a matter of weeks. Meanwhile, the recovery takes time.
Gold gives you an opportunity to counterbalance stocks. With the right timing, it can even fund a big move on the recovery period.
#3 Gold Makes an Excellent Hedge
A hedge is an asset you buy to offset losses in another class, for example, stocks or dollars. Gold is what you want to buy to protect yourself from value losses in currency. Precious metals have the closest link with cash due to being a hard asset and one that's historically been highly liquid.
Quantitative easing, a system in which the Federal Reserve traded credit for bank treasuries, creating credit (rather than printed money) out of thin air, put many investors on edge due to currency debasement concerns.
#4 Easy to Buy
It's not hard to find out where to buy gold bullion quickly, confidently, and at the right price point. The bull market in the 2000s coincided with the rise of the internet and an abundance of online gold dealers who offer a huge range of bullion products and storage solutions.
#5 Income from Royalty and Streaming Companies
Compared to mining stocks, bullion has always been a safe bet. The companies that actually produce precious metals work in a precarious market with razor thin margins, which is why some investors who want to move away from bullion into income-generating stocks have been exploring royalty and streaming companies – companies that fund mining operations for a royalty stream.
Gold can be a flexible asset that fills a lot of roles. Consider it the next time you're diversifying your portfolio.
Video Slider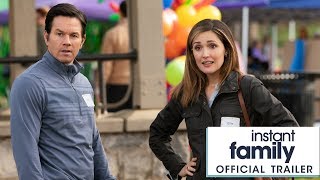 Win a Blu-ray + DVD + Digital Copy of Instant Family
Everyone everywhere can now enjoy Instant Family on Digital and on Blu-ray™ Combo Pack, and DVD on March 5 from Paramount Home Media Distribution. For a chance to enter to win at random, please email us at
[email protected]
with "Instant Family\" in the subject line and let us know why you\'d like to win a copy. This contest ends March 25, 2019.
"http://lol-la.com/wp-content/uploads/2019/04/7.png" alt="disney on ice banner">
"http://lol-la.com/wp-content/uploads/2019/05/MTH-190039-Feel-The-Fame-Remarketing-Banner-728X90.jpg">
"http://lol-la.com/wp-content/uploads/2019/07/HB19_DIGITAL_HERBIEHANCOCK_PROMO_728x90.jpg">
"http://lol-la.com/wp-content/uploads/2019/07/JoseLuisRodriguez_728x90.jpg">
"http://lol-la.com/wp-content/uploads/2019/08/HB19_DIGITAL_BANNERS_SEPT13_EARTHWINDFIRE_PROMO_728x90.jpg">