5 Reasons to Be Excited About the Rams this Season
The Los Angeles Rams open the 2018-19 season against the Oakland Raiders on Monday, Sept. 10. (Courtesy of Flickr)
"http://lol-la.com/wp-content/uploads/2019/06/1903439-MJTT1-LA-SPA_MX_Kit-422136-300x250-1.jpg">
"http://lol-la.com/wp-content/uploads/2019/07/HB19_DIGITAL_BANNERS_NATALIALAFOURCADE_728x90_NOCTA.jpg">
"http://lol-la.com/wp-content/uploads/2019/05/MTH-190039-Feel-The-Fame-Remarketing-Banner-728X90.jpg">
The NFL's next season begins in three weeks. And yet, everyone and their dog is coming up with their picks for Super Bowl LIII. If neither team is the Los Angeles Rams, then they should sit in a corner and think some more.
The Mob Squad are ready to rocket themselves once more into play-offs season. Can they make it even further? Here are five reasons why the Los Angeles Rams have a bright future.
Previous Successes
Okay, let's go back to the 2017 playoffs. Forget about the unlucky 13 point disadvantage they had against the Atlanta Falcons. What's important is how they got there.
The Ram's 2016 season gave them an embarrassing 3rd place with 12 losses and 4 wins. The following year, they fought their way back to 1st place on an 11 wins to 5 losses ratio. They managed to climb to this ranking through the acquisition of strong talent on their offensive line.
The Offensive Line
The 2017 Rams offensive line proved to opposing defenses that they were a force to be reckoned with.
Part of this is owed to rising star passer, Jared Goff. Goff became sort of a black sheep during his 2016 debut. Jacksonville Jaguars cornerback, Jalen Ramsey, sounded off on Goff calling him, "average to above average." 28 touchdowns and seven interceptions beg to differ. Maybe it's time to get that condo in Jacksonville to watch the Rams clobber the Jags.
The best friend Goff has on the offensive line is Todd Gurley, the "Offense Player of the Year." Gurley earned his honors for racking up 2,000 and more successful scrimmages, 64 receptions, and six touchdowns.
A Good Defense
Unstoppable forces should be met with an immovable object. The Rams are building the Hoover Dam and Ndamuhkong Suh is the steel behind the concrete.
Suh comes with some baggage from his Miami Dolphins run. He has been fined due to his history of unnecessary roughness. However, he did bring 215 total tackles and 24 quarterback sacks netting him the "Defensive Rookie of the Year" honor.
Star Power
Every team needs a celebrity and the Rams have two: Aqid Talib and Marcus Peters.
Talib is a seasoned veteran playing cornerback with the Denver Broncos. He was with the Broncos for their Super Bowl 50 win and worked with defensive coordinator, Wade Phillips.
Peters is a young cornerback from the Kansas City Chiefs. His current stats have him at 19 interceptions, 55 pass deflections, and 3 touchdowns.
Leadership
The firing of head coach, Jeff Fisher, brought a cool blast of fresh air with the hiring of Sean McVay.
McVay is a young coach who served under Jon Gruden at the Tampa Bay Buccaneers and his younger brother, Jay, at the Washington Redskins. His guidance brought the Rams to the 2017 playoffs and earned him the "NFL Coach of the Year Award."
Leadership on the player's level comes from Michael Brockers. "Brock" Brockers is admired for his professionalism at meetings and on play. He's the calm, calculated Dr. Jekyll to Suh's Mr. Hyde. He's the spiritual link in the defensive chain.
Video Slider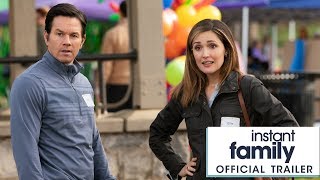 Win a Blu-ray + DVD + Digital Copy of Instant Family
Everyone everywhere can now enjoy Instant Family on Digital and on Blu-ray™ Combo Pack, and DVD on March 5 from Paramount Home Media Distribution. For a chance to enter to win at random, please email us at
[email protected]
with "Instant Family\" in the subject line and let us know why you\'d like to win a copy. This contest ends March 25, 2019.
"http://lol-la.com/wp-content/uploads/2019/06/1903439-MJTT1-LA-SPA_MX_Kit-422136-300x250-1.jpg">
"http://lol-la.com/wp-content/uploads/2019/05/MTH-190039-Feel-The-Fame-Remarketing-Banner-728X90.jpg">
"http://lol-la.com/wp-content/uploads/2019/07/HB19_DIGITAL_BANNERS_NATALIALAFOURCADE_728x90_NOCTA.jpg">