5 Places to Eat, Drink and Celebrate Cinco de Mayo in LA
(l-r) Plan Check Kitchen + Bar offers 2 special cocktails in El Picante, left, and Mezcal Honey Sour on this Cinco de Mayo.
Is there a more fitting city to celebrate Cinco de Mayo other than Los Angeles?
With such a rich and historic Mexican culture there really isn't a better place to be for Cinco De Mayo.
From classic margaritas, taco truck fries and flavorful takes on classic Mexican cuisine, we give you some of the most unique destinations to celebrate the Battle of Puebla. Salud!
Rock & Reilly's Irish Pub – Yes, you read that right, an Irish pub is celebrating the day with "Drinko de Mayo." Although this is taking place Saturday May 3rd Rock & Reilly's reasoning on their website is genius "Drink on Saturday May 3rd so that you can function on Monday." With its cultural fusion, you know that there is bound to be some interesting options at this place including Irish Nachos, $2 tacos and if a regular mariachi band is not your thing, than how about a leprechaun mariachi band? Of course, the whiskey will be pouring just in case you need a reminder that you are at an Irish establishment they just so happen to want to join in on the fun that is "Drinko De Mayo."
Pink Taco – "Cinco at Pink Taco." Can't wait until Monday? Well Pink Taco is celebrating the whole weekend at both of it's locations. Happy Hour starts at 3 p.m. today followed by DJ Beefowl from 5-9 p.m. Pitchers of margaritas and a taco stand will be brought out on Saturday for an all day fiesta. Of course the music will be spinning as well. Sunday Pink Taco will open for brunch at 11 a.m. for Quatro de Mayo. Tickets can be purchased for their big Sunday event through the Pink Taco website. Finally the festivities end on the 5th of May with Happy Hour all day. We're hopeful that you will make it through the celebratory weekend to enjoy the last day of festivities. Don't miss out on a great weekend at Pink Taco.
Plan Check Kitchen + Bar – In honor of Cinco de Mayo the swanky Plan Check Kitchen + Bar will be providing many specials for the day at both its Fairfax and Little Osaka locations. Start off with a well crafted El Picante Margarita or Mezcal Honey Sour for $5 all day long. Tequila is just part of the whole, so Executive Chef Ernesto Uchimura prepared menu specials just for the day. After a few Honey Sour's, you should be ready for Taco Truck Fries cooked in manteca with chorizo, guacamole, spicy habanero salsa, crema cojita, and escabeche jalapenos. Pair those tasty fries with a Taco Hamburguesa, two ground beef tacos with habanero salsa, cheese, guacamole and cilantro. Feeling manly? Try the Machismo Burger with a beef patty, habanero cheese, fried onions, jalapenos & spicy mustard. Also on the menu is the Mexican Hot Chocolate donut which is at good as it sounds! Plan Check Kitchen + Bar is sure to be a savory place to take in the festivities.
Gracias Madre – How about a little mariachi to get the fiesta started? At Gracias Madre, you can enjoy the legendary sounds of a mariachi band all while drinking some quality tequila and eating plant-based Mexican food. Drink and food specials will be $5 throughout the day. Enjoy the rustic setting and the great cuisine GMO free. Gracias Madre is the new restaurant in WeHo and a great place to enjoy an organic Cinco de Mayo. If all of the specials are not enough, their extensive menu will surely hold you down which includes antojtos like Gorditas, grilled potato-masa cakes topped with salsa verde, avocado and cashew cream. Also, try their unique variety of taco plates of which one of the choices is a broccoli taco. This place is truly one-of-a-kind.
The Bungalow – How about a little baja inspired flavors and scenery to party for Cinco de Mayo? At The Bungalow in Santa Monica you can feel that amazing Southern California ocean breeze all while enjoying the restaurants famous house Bungalow Margaritas & Bitchin' Sangria. The Bungalow will be opened from 5 p.m. to 2 a.m. on Cinco de Mayo. Try everything from their delicious menu. Have some traditional Mexican cuisine from Chef Ray Garcia, which includes chimichangas, tacos and chips, and guacamole. Be sure to wash this amazing food down with some tasty cocktails, just don't end up taking a siesta out on the beach.
Happy Cinco de Mayo!
Video Slider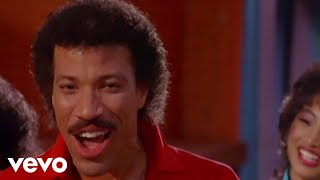 Win Tickets to See Lionel Richie at Hollywood Bowl
Lionel Richie is performing with very special guest Mariah Carey on the All the Hits Tour, and your chance to see them is at the Hollywood Bowl on Monday, July 31.