4 Tips For Picking the Perfect Lottery Numbers
4 tips for picking the perfect lottery numbers
Everyone has their own system – their own perfect way to choose lottery numbers. There's the "lucky number" approach, which involves taking auspicious numbers from your own life and using those on your tickets, or there's the more stats-driven approach, guided by which numbers are running hot, or which number combinations frequently appear together.
In short, there are as many different approaches to choosing lottery numbers as there are lottery players, but the purpose of this article is to share with you just a few methods. Whether you're playing in the States, or you can buy your Mega Millions tickets online in Canada, here are four different options for pick your perfect lottery numbers.
Follow The Stats
Big lotteries like Powerball and Mega Millions draw a lot of attention from statisticians, number crunchers and just your general lottery enthusiast who likes to decipher trends. That being the case, you can find stats for each number drawn, including the amount of times a number has been drawn, its percentage of drawings, as well as the last time it was drawn. This isn't a totally foolproof way to choose your numbers, but it can be fun to back certain numbers that you know have been popular lately.
Choose Numbers Near And Dear To You
Who says choosing lottery numbers has to be a brain game? Why not let your heart do the choosing? Many lottery winners have had great luck choosing numbers that are dear to them, like their family's birthdays, or the date they got married. It can be all the more satisfying winning off a ticket that you chose for sentimental reasons; it's almost as though you have guardian angels helping you out!
Be Consistent With Your Numbers
This is seven-time lottery winner Richard Lustig's advice for winning the Powerball: pick some numbers and stick with them. The reasoning here is that the lottery is already an unpredictable variable, changing week to week; by keeping your numbers consistent, you cut down on yet another unpredictable variable. Essentially, let the jackpot come to you. Imagine you chose the same numbers week after week, only to change them up one week and find out that your normal numbers had won the big jackpot – say what you want about this consistency strategy, but at least it helps you avoid that nightmare scenario.
The Delta System
Does the Delta system really work, or is it no better than choosing random numbers? There's certainly a lot of debate online. One thing is for certain though: it's a compelling method, and worth a try if you are looking to shake up your number choosing game. Check out this YouTube video for information on how to use the Delta System. It's a bit complicated at first, but you'll get the hang of it!
Whichever way you choose your numbers, you will need a bit of luck on your side. Try one of these four fantastic methods and start on your path to winning big.
Video Slider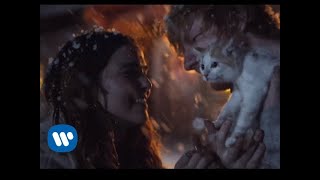 Win Tickets to See Ed Sheeran at the Rose Bowl
Ed Sheeran is back in Los Angeles, and your chance to see him perform is at the Rose Bowl in Pasadena on Saturday, Aug. 18. We are giving away complimentary tickets to the show. For a chance to enter to win, email us at
[email protected]
with "Ed Sheeran" in the subject line and tell us why you would like to go.