10 Things to Do Around L.A. This Weekend: Oct. 23-25, 2015
Shaping Sound's world tour stops at the Broad Stage Friday and Saturday.
It's the weekend before the monsters and sexy mavens take to the streets, so I definitely haven't forgotten about all you Halloween hounds this week. Prepare for next weekend's mayhem by keeping it a bit low-key with an excursion to Dia de Los Muertos at Hollywood Forever, an entire night of horror films at the Aero or tapping your toes to some familiar spooky tunes at the Greek. For everyone else, there's breathtaking dance at the Broad, a night of science studs in Pasadena, "Annie" at the Pantages, Nick Jonas at the Wiltern or a metal fest in San Bernardino.
FRIDAY, OCTOBER 23
Dance
Shaping Sound @ The Broad Stage
By now, y'all know I'm obsessed with "So You Think You Can Dance," and my poor boyfriend often has to watch it with me (Don't feel too sorry for him, I've had to sit through my share of motocross races.). While he usually just gives a "meh" to most routines, he consistently loves anything choreographed by Travis Wall, one of the creators of Shaping Sound. The dance company – which includes some "SYTYCD" and "Dancing with the Stars" alums, including my all-time favorite Ricky Ubeda – is known for blending different dance styles and musical genres together with stunning choreography for a completely thrilling show. Their current tour stops at the Broad tonight and tomorrow.
Film
Guardians of the Galaxy @ Santa Monica Pier
The Santa Monica Pier's free Friday night film series, Front Pork Cinema, is back, and this week's movie is one of the best from last year, Guardians of the Galaxy. Chris Pratt stars as space adventurer Peter Quill, who is forced to team with four other misfits – Gamora (Zoé Saldana), Rocket Raccoon (Bradley Cooper), Drax the Destroyer (Dave Bautista) and, my favorite, Groot (Vin Diesel) – to save the galaxy. Luckdish Curry and Crepe de Ville are going to be on hand with tasty morsels and lawn chairs are available for rent, so just bring yourself and maybe some blankets for a relaxing night on the pier.
Music
Nick Jonas @ The Wiltern
Say what you want about the Jonas Brothers, but after releasing an album with Nick Jonas & The Administration, performing in several musical theater productions, several TV roles, the youngest JoBro has proven he has what it takes to make it on his own with his Top 10 self-titled solo effort that released last year. The album has spawned several catchy singles, including the megahit "Jealous." See the youngest Jonas perform the song, as well as "Chains," "Teacher" and "Levels" tonight at the beautiful Wiltern.

SATURDAY, OCTOBER 24
Culture
More to Explore: A Space Celebration with Bill Nye @ The Pasadena Civic
My sister would always watch "Bill Nye the Science Guy" on PBS – which is probably one of the reasons she went into the sciences – and the show's opening song would always get stuck in my head. Even today, when I hear the awesome science educator's name, "Bill Nye the Science Guy, Bill, Bill!" instantly pops into my brain. Tonight Nye, the CEO of the Planetary Society, celebrates the 35th anniversary of the organization – the world's largest non-profit, which was founded by Carl Sagan, Bruce Murray and Lou Friedman – with special guests like Nichelle Nichols of "Star Trek," Andy Weir (who wrote The Martian) and the recipient of the Cosmos Award for the Public Presentation of Science, my favorite astrophysicist and host of the brilliant "Cosmos: A Spacetime Odyssey," Neil deGrasse Tyson. I swear, if more young people would idolize men like Nye and Tyson, this universe would be a much better place.
Día de los Muertos @ Hollywood Forever
Hollywood Forever presents the 16th annual Day of the Dead celebration, with a theme of Shamanic Visions of the Huichol, the pre-Colombian tribe whose shamans and healers continue practicing today. You can be sure that many of the ceremonial altars dotting the cemetery this year are going to feature the bright artwork, beads and yarn that characterize the Huichols. There is going to be plenty of arts and crafts, Mexican food and music from Lila Downs, Huichol Musical, La Misa Negra, El Mariachi Manchester and Edna Vazquez to take in throughout the day and night as well.
Film
Dust-To-Dawn Horrothon @ Aero Theatre
In its 10th year, the Horrorthon is back with a slew of scary favorites, including Halloween III: Season of the Witch, Death Spa, Anguish, Spookies, Dead and Buried, Pieces and The Nest. The films begin at 7:30 p.m. and run all night long (with breaks in between, of course). Included in your admission are all-night snacks and coffee, giveaways, trailers, crazy shorts, surprises and more scares than you can count.
Starbright: A Truly Outrageous Celebration of "Jem and the Holograms" @ The Cinefamily
Oh my, talk about another blast from my childhood past. My sister and I were so in love with the "Jem and the Holograms" series that we even had the doll versions of every character, even Rio. As another generation is set to be introduced to the girl group with the release of the live-action movie this weekend, the Cinefamily celebrates the 30th anniversary of the TV show with an all-out party, featuring episodes of the classic series, music videos and an appearance by "Jem" creator, Christy Marx – truly, truly, truly outrageous!
Music
Eek! at the Greek! @ Greek Theatre
The Greek Theatre's annual symphonic Halloween extravaganza returns for its fifth year, featuring Symphony in the Glen, a nonprofit organization of professional musicians who are intent on cultivating new lovers of classical music. The program includes many familiar pieces: Wagner's "Ride of the Valkyries," "Ghost Riders in the Sky," a premiere live-to-film performance of Disney's "Hell's Bells" and Armin Shimerman ("Star Trek: Deep Space Nine," "Buffy the Vampire Slayer") narrating Edgar Allan Poe's "The Tell-Tale Heart." The fun begins in the Trick-or-Treat Village for children to do some safe trick-or-treating, crafts, face painting and take part in a costume contest.
SUNDAY, OCTOBER 25
Music
Knotfest @ San Manuel Amphitheater & Festival Grounds
While Saturday's festival lineup is full of heavyweights like Judas Priest, Korn, Mastodon, GWAR and Corrosion of Conformity, it's day two's bill that really excites. There's, of course, festival creators Slipknot, as well as Suicidal Tendencies, Cannibal Corpse, Helmet, Snot, Bring Me the Horizon, Clutch, All That Remains and – wait for it – Ghostface Killah and Mobb Deep! What an oddly eclectic but completely compelling list of metal and hip-hop all stars. This fest is well worth the trip to San Bernardino, and the guaranteed damage to your eardrums.
Theater
"Annie" @ Pantages Theatre
Yet another of my childhood favorites, the musical – not the film remake from last year – based on the Harold Gray comic strip, Little Orphan Annie. I had a vinyl copy of the original Broadway cast recording, and I still know all of the words to "Maybe," "You're Never Fully Dressed Without a Smile," "It's a Hard Knock Life" and, everyone's favorite, "Tomorrow." This production is a brand-new incarnation of the iconic original and runs at the Pantages through Nov. 1.
Video Slider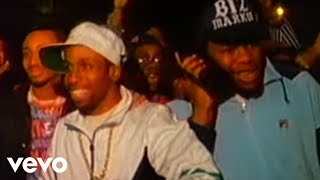 Win Tickets to See I Love The 90's at the Microsoft Theater
I Love The 90's has an upcoming show in L.A. and now is your chance to go at the Microsoft Theater in Los Angeles: Saturday, March 5th. We are giving away tickets to the show. Subscribe to our mailing list!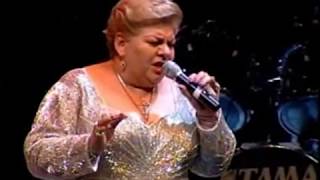 Win Tickets to See Paquita la del Barrio at the Microsoft Theater
Paquita la del Barrio has an upcoming show in L.A. and now is your chance to go at the Microsoft Theater in Los Angeles: Saturday, February 27th. We are giving away tickets to the show. Subscribe to our mailing list!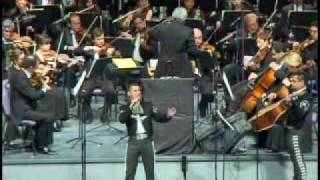 Win Tickets to See Mariachi Vargas De Tecalitlan at the City National Grove of Anaheim
Mariachi Vargas De Tecalitlan has an upcoming show in L.A. and now is your chance to go at the City National Grove of Anaheim in Anaheim: Friday, February 12th. We are giving away tickets to the show. Subscribe to our mailing list!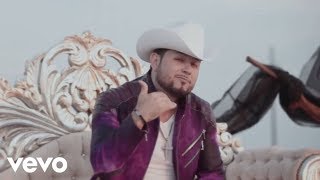 Win Tickets to See Roberto Tapia at the Microsoft Theater
Roberto Tapia has an upcoming show in L.A. and now is your chance to go at the Microsoft Theater in Los Angeles: Saturday, February 6th. We are giving away tickets to the show. Subscribe to our mailing list!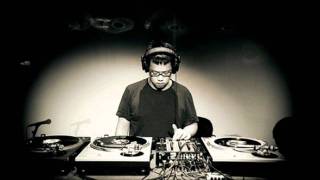 Win Tickets to See Kid Koala at Royce Hall
Kid Koala has an upcoming show in L.A. and now is your chance to go at Royce Hall in Los Angeles: Friday, January 29th. We are giving away tickets to the show.