10 Things to Do Around L.A. This Weekend: Nov. 27-29, 2015
Join thousands of fellow Angelenos who are cycling enthusiasts at Friday night's America's Largest Community Bicycle Ride.
Assuming you'll be able to make it off your couch after yet another plate of Thanksgiving leftovers and are looking for something a bit more exciting than starting your holiday shopping, there's plenty of fun to be had throughout the city. From football and basketball games to films and, of course, the annual Hollywood Christmas Parade. Have a Happy Thanksgiving!
FRIDAY, NOVEMBER 27
Dance
Dudamel & Bolle @ Walt Disney Concert Hall
Even if you're not a fan of dance or classical music, you should recognize the names Stravinsky and Balanchine. The composer and choreographer are responsible for the classic ballet Apollo, which is being staged at Walt Disney Concert Hall tonight, tomorrow night and Sunday afternoon. Gustavo Dudamel conducts the Los Angeles Philharmonic's performance of Stravinsky's dramatic score, while American Ballet Theatre (ABT) Principal Dancer Roberto Bolle dances the title role alongside fellow ABT company members Hee Seo, Stella Abrera and Devon Teuscher.
Film
Singin' in the Rain @ Aero Theatre
If your family loves musicals as much as mine, you shouldn't miss the chance to watch one of the greatest, Singin' in the Rain, on the big screen. Starring the legendary Gene Kelly, Debbie Reynolds, Donald O'Connor, Jean Hagen and Cyd Charisse, the story centers around a film company and its stars as movies transition from silent to sound. However, you don't even need to follow the plot since the real draw of the film are the song-and-dance numbers like "Make 'Em Laugh," "You Are My Lucky Star," "Broadway Melody" and, of course, "Singin' in the Rain."
Fitness
America's Largest Community Bicycle Ride @ Wilshire & Western Metro Station
Whether you already have a crew assembled or need to meet more people to jam around with, if you enjoy riding your bike around town, a Critical Mass Los Angeles ride is for you. Thousands of cyclists get together each month for an evening ride through the city. This one begins at 7:29 p.m. (but you should get there around 6:30 p.m.), heading out from the Metro Purple Line Station at Wilshire Boulevard and Western Avenue, will be approximately 25 miles and is in remembrance of Nohemi Gonzalez, other victims of the Paris terror attacks and others around the world.
Music
Family of the Year @ The Troubadour
Ever since Boyhood was released in July of last year and accumulated all kinds of awards, from BAFTAs to an Oscar for Patricia Arquette, Family of the Year's "Hero" has come to be synonymous with the indie drama. If you love the tune, you should delve further into the L.A. band's catalog: 2009's Songbook, 2012's Loma Vista and their self-titled album that released in September. They play tonight and tomorrow night at the Troubadour, so there's no excuse to miss one or the other.
SATURDAY, NOVEMBER 28
Film
Escape From New York @ The Cinefamily
You've survived another holiday family gathering, so you deserve to treat yourself to my favorite John Carpenter film (Sorry, Halloween fans, you know how I feel about horror movies.). I have vivid memories of watching the movie on VHS tape when I was little and seeing the iconic images of the criminals populating the island of Manhattan and the badass Snake Plissken (Kurt Russell) with his eye patch and camo pants. Head over to the Cinefamily for this midnight showing to see exactly what I'm talking about.
Culture
Krampus Talk @ Goethe Institut
Ooh, if you have yet to find out about the Krampus, it's time to get schooled. Kicking off this year's Krampusfest is this lecture by Al Ridenour of Krampus Los Angeles that explains the folklore surrounding the mythic creature. The presentation includes costumes and imagery to bring the creatures from all the stories to life. If you're planning to attend the Krampus Ball or to see the Krampus movie, starring Adam Scott and Toni Collette, this talk is a great crash course.
Food
Dickens Dinner @ Tam O'Shanter
If you've ever visited Tam O'Shanter over in Atwater Village, you know why it's the perfect setting for a Charles Dickens-themed holiday celebration. The restaurant's exterior looks like a cute old British inn, and the inside is just as old fashioned and cozy. Enjoy Christmas carols, drama and dancing with characters from A Christmas Carol, as you enjoy your feast at the incredibly quaint restaurant.
Sports
UCLA vs. USC @ L.A. Coliseum
Regardless of either team's record each year, the season always boils down to this matchup. Not only are possession of the Liberty Bell and school pride on the line, but the winner of this afternoon's game goes on to face Stanford for the Pac-12 conference championship. So whether you're painting your face blue or cardinal, this is going to be one heck of a game.
SUNDAY, NOVEMBER 29
Culture
Hollywood Christmas Parade in Hollywood
It's going to be quite chilly on Sunday night, so make sure to bundle up if you're heading over to Hollywood Boulevard, Sunset Boulevard or Vine Street to join in the festivities. This year's Grand Marshals are Penn & Teller, so the pre-parade concert features magic from Michael Turco and Johnathan Pendragon, while the musical lineup is full of "American Idol" alums – such as Clay Aiken, Daughtry, Candice Glover and Ruben Studdard – in addition to Sean Kingston and India.Arie. During the parade, you can catch a glimpse of Oscar De La Hoya, cast members of "Jane the Virgin," "Crazy Ex-Girlfriend" and various daytime dramas, as well as Adriana Fonseca, Grumpy Cat and many others.
Sports
Clippers vs. Timberwolves (12:30 p.m.) / Lakers vs. Pacers (6:30 p.m.) @ Staples Center
Sigh, neither of our teams are doing super great at the moment. The Clippers are at least in the middle of the Western Conference pack, while the Lakers are at the bottom. Regardless of their current standings, the excitement as you head into the Staples Center for a Sunday NBA game is as incredible as ever – especially to cap off a holiday weekend such as this. Put on your game faces and root for our L.A. squads, as the Clippers take on the Minnesota Timberwolves and Lakers face the Indiana Pacers.
Video Slider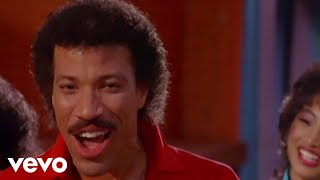 Win Tickets to See Lionel Richie at Hollywood Bowl
Lionel Richie is performing with very special guest Mariah Carey on the All the Hits Tour, and your chance to see them is at the Hollywood Bowl on Monday, July 31.