10 Things to Do Around L.A. This Weekend: Dec. 4-6, 2015
No holiday season feels complete without taking a few laps around the Holiday Ice Rink at Pershing Square.
'Tis the season for Christmas-themed radio concert festivals, hitting the slopes or ice rinks, binge-watching holiday movies and, of course, shopping 'til you drop. Since Hanukkah begins on Sunday, some of you better have the majority of your shopping list taken care of!
FRIDAY, DECEMBER 4
Culture
Holiday Ice Rink @ Pershing Square
OK, most of us aren't as graceful on the ice as the lovely lady in the photo above, but whether you're a novice or expert, taking a few laps around the annual rink at Pershing Square is a lot of fun. Even just the ritual of getting all bundled up to skate – and then having a cup of hot cocoa afterwards – could warm the heart of the greenest of grinches. It's only $9 for a 60-minute session (plus $4 if you need to rent skates), and there are several free events to take part in throughout the season: Holiday Hounds on Ice Dec. 9; DJ nights Dec. 10 & 17 and Jan. 7 & 14; a single's event Dec. 17; Polar Bear Skate Jan. 1; Spin into the Season (benefitting Children's Hospital of Los Angeles) Jan. 6.
Music
Gary Clark Jr. @ The Fonda
If you have yet to witness the utter awesomeness of Gary Clark Jr. shredding on the guitar in person, you have three chances this week to do so. He brings The Story of Sonny Boy Slim Tour to the intimate Fonda Theatre Thursday, Friday and Saturday. His latest album, which lends its name to the tour, came out in September and quickly raced to No. 1 on the Billboard Top Blues Albums chart by the following month. My fave tracks on the album are "The Healing," "Grinder" and "Shake," so give them a listen then buy a ticket for one of the Fonda shows to experience them live. You won't be disappointed!
Power 106's Cali Christmas @ The Forum
SoCal hip-hop fans must have been good little boys and girls this year, because Santa Cruz and all the elves over at Power 106 have blessed their listeners with some outstanding performers for their annual holiday event. The lineup is: Macklemore & Ryan Lewis, Wiz Khalifa, Chris Brown, Travis Scott, Dej Loaf, Logic, Ty Dolla $ign, Skeme, Post Malone and a special guest performance by Pharrell Williams. Now, that's plenty to get all merry and jolly over.
Sports
Ski Dazzle @ LA Convention Center
Whether you're able to whiz down Double Black Diamond runs, just learning the slopes or merely content to lounge by the fire in the lodge, there's undoubtedly something that will grab your interest at this annual ski show and snowboard expo happening through Sunday. Ski Dazzle celebrates all there is to love about winter sports – from stocking up on all your gear for the season and finding out about great lift ticket and lodging bargains to ski lessons and cooking demos. Plus, six resorts are offering your choice of a free lift ticket, two-for-one lift ticket or beginning group lesson package (up to a $100 value) just for coming to the show.
SATURDAY, DECEMBER 5
Film
Elf @ Million Dollar Theater
"You smell like beef and cheese." Along with Buddy's (Will Ferrell) technique of putting a star on top of the tree, eating spaghetti loaded with syrup and sprinkles and joining in on other's private singing-in-the-shower moments, the "you sit on a throne of lies" scene is the cherry on top of the delicious holiday treat that is Elf. The 2003 film directed by Jon Favreau is the centerpiece for Street Food Cinema's annual Yuletide Cinema event, featuring a Stocking Stuffer Boutique, photobooth with Drunken Santa, Naughty & Nice Station and tasty bites from all the vendors at Grand Central Market, which is next door to the Million Dollar Theater.
Books
Let There Be GWAR @ La Luz De Jesus Gallery
Compiled by Bob Gorman and Roger Gastman, Let There Be GWAR hit stores in September as the most comprehensive guide to the heavy metal band. Following the group's progress from forming in Virginia in 1984 to wrecking monstrous havoc on stages across the world, the book is a must for any fan. Co-founder Hunter Jackson is going to be on hand from 7 p.m. to 10 p.m. to sign copies. In addition throughout the month, the gallery hosts an exhibition of GWAR and other art created by Jackson.
Culture
Krampus Ball @ Highland Park Ebell Club
Gather together, ye fantasy-loving folk, in your finest Victorian garb – or German lederhosen – for Krampusfest's annual yuletide ball. As celebrants await St. Nick's arrival to ordain the naughty and nice, there will be folk dancing, polka music, cabaret and vaudeville acts to occupy the time. As always, the main attraction is the Krampus Los Angeles Troupe, decked out in their furry finest to infuse the evening with terror and merriment.
Shopping
Unique LA @ California Market Center
The city's largest 'buy local' event takes over the Penthouse at California Market Center in Downtown's Fashion District with its eighth annual market. Vendors on hand include Sqirl, I Am She Apparel, LaK Shoes, the Giving Keys, Sweet Tea Apothecary, Jackson and Hyde and many more. This year, your ticket gets you unlimited re-entry over the course of today and tomorrow, free drinks and snacks, gift-wrapping, DIY craft projects, manicures and nail art and photobooth portraits.
SUNDAY, DECEMBER 6
Music
X @ The Roxy
I'm sorry, but if you live in Los Angeles and have never seen X perform live, you can't call yourself an Angeleno. Seriously, there is no frickin' excuse not to experience the living punk legends in the flesh, especially since they're holding the local dates of their annual holiday tour at the Roxy over the course of four nights. From Thursday through tonight, X is not only celebrating the holidays but the return of Billy Zoom to the stage. Witness his triumphant return alongside the inimitable Exene Cervenka, John Doe and DJ Bonebrake. If that wasn't enough, Mike Watt & the Secondmen open the show. So incredible!
Film
Michael Moore @ Aero Theatre
Say what you will about Michael Moore, but I will always have an affinity for the controversial director since we were both born in Flint, Mich. His award-winning documentary on the city, 1989's Roger & Me, was the first documentary I saw in a movie theater as a child and had a profound affect on me since I recognized many of its images. A screening of Roger & Me follows a discussion with Moore and an advance showing of his latest film, Where To Invade Next, which highlights beneficial social programs in Europe.
Video Slider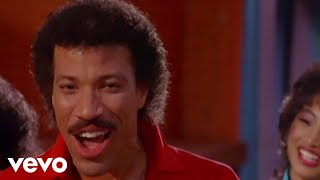 Win Tickets to See Lionel Richie at Hollywood Bowl
Lionel Richie is performing with very special guest Mariah Carey on the All the Hits Tour, and your chance to see them is at the Hollywood Bowl on Monday, July 31.