10 Reasons We Love Bad Bunny
Bad Bunny is a Puerto Rican Latin trap and reggaeton singer (Courtesy photo)
"http://lol-la.com/wp-content/uploads/2019/07/HB19_GIPSYKINGS_PROMO_728x90.jpg">
"http://lol-la.com/wp-content/uploads/2019/07/HB19_DIGITAL_HERBIEHANCOCK_PROMO_728x90.jpg">
"http://lol-la.com/wp-content/uploads/2019/07/JoseLuisRodriguez_728x90.jpg">
"http://lol-la.com/wp-content/uploads/2019/07/Living-Out-Loud-LA-for-Air-Supply-728x90.jpg">
http://lol-la.com/wp-content/uploads/2019/07/Yachtley_Crew-728x90.jpg">
"http://lol-la.com/wp-content/uploads/2019/05/MTH-190039-Feel-The-Fame-Remarketing-Banner-728X90.jpg">
"http://lol-la.com/wp-content/uploads/2019/07/HB19_MICHAELMCDONALD_CHAKAKAHN_PROMO_728x90.jpg">
"http://lol-la.com/wp-content/uploads/2019/04/7.png" alt="disney on ice banner">
Bad Bunny is coming to So Cal in April and we can't wait. Fittingly, he'll play two of the most famous places in the L.A. area, Coachella and STAPLES Center. There is lots to love about this Boricua superstar, but here are our ten reasons to love Bad Bunny.
His Rhythmic, Catchy Singles
It seems like every song he comes out with makes even the least rhythmic among us want to hit the dance floor. Whether you want something naughty or something danceable, Bad Bunny can hook anyone in with his catchy singles.
His Crossover Appeal
Bad Bunny has a way of fitting in perfectly on Spanish hit stations as well as English hip-hop stations. It's probably not rocket science, but the way he fluctuates seamlessly between the two languages in his songs without losing the listener is something few can do as well as he does.
X100PRE
It's hard to believe Bad Bunny has only one studio album but it's true. His debut, X100PRE, came out last year with high expectations and it surpassed all of them. MIA (feat. Drake) and 200 Mph (feat. Diplo and Nitti Gritti) are my personal favorites, but you can't go wrong playing the album from beginning to end.
His Collaborations
Since his recent rise from being a Soundcloud rapper to today, Bad Bunny has worked with the biggest names in music. From Drake to Cardi B to Maluma to J Balvin (and many others), he's the guy everyone wants to make music with. That speaks volumes.
His Instagram
If you don't already, follow him on Instagram at @badbunnypr. You'll see the obvious glamorous pictures and promotional posts, but you'll also see artistic posts, hilarious videos or dope throwbacks that highlight his humility.
His Fashion Sense
Speaking of Instagram, another thing you'll notice is Bad Bunny's fashion sense. This dude should have his own fashion line! He can pull off any type of style, any type of hat, sunglasses, or suit. I know these types of artists hire people to help them with this, but all I'm saying when there's a Bad Bunny clothing line at Macy's, I'm buying.
His Boricua Pride
Like any good Latino, Bad Bunny has never forgotten where he came from and is as loud and proud a Boricua as any of his predecessors from La Isla del Encanto.
His World Cup Anthem
In the midst of his meteoric rise to superstardom, Bad Bunny was chosen to be the sound of the 2018 World Cup in Russia when he and Maluma were asked to create the tournament's iconic anthem. The two did not disappoint, as
Coachella!
As one of the hottest stars in music today, it's only fitting that Bad Bunny gets the Coachella treatment. He'll be playing the main stage both Sundays—April 14 and 21—just before the main headliner, Ariana Grande. As always, Coachella will once again be one of the hottest tickets of the year.
He's Coming to Staples Center
Right after Coachella, Bad Bunny is staying in So Cal for folks who couldn't make it out to the desert. He'll have a concert–which is sure to sell out—Monday, April 22 at 8 p.m. Tickets for that are available on AXS.com.
Video Slider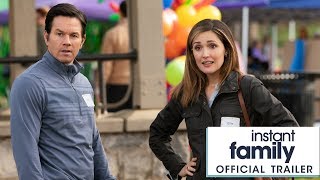 Win a Blu-ray + DVD + Digital Copy of Instant Family
Everyone everywhere can now enjoy Instant Family on Digital and on Blu-ray™ Combo Pack, and DVD on March 5 from Paramount Home Media Distribution. For a chance to enter to win at random, please email us at
[email protected]
with "Instant Family\" in the subject line and let us know why you\'d like to win a copy. This contest ends March 25, 2019.
"http://lol-la.com/wp-content/uploads/2019/07/JoseLuisRodriguez_728x90.jpg">
http://lol-la.com/wp-content/uploads/2019/07/Yachtley_Crew-728x90.jpg">
"http://lol-la.com/wp-content/uploads/2019/07/HB19_MICHAELMCDONALD_CHAKAKAHN_PROMO_728x90.jpg">
"http://lol-la.com/wp-content/uploads/2019/05/MTH-190039-Feel-The-Fame-Remarketing-Banner-728X90.jpg">
"http://lol-la.com/wp-content/uploads/2019/07/HB19_DIGITAL_HERBIEHANCOCK_PROMO_728x90.jpg">
"http://lol-la.com/wp-content/uploads/2019/07/HB19_GIPSYKINGS_PROMO_728x90.jpg">
"http://lol-la.com/wp-content/uploads/2019/07/Living-Out-Loud-LA-for-Air-Supply-728x90.jpg">
"http://lol-la.com/wp-content/uploads/2019/04/7.png" alt="disney on ice banner">